Mac : Get Rid of Keyboard Foreign Layout Troubles with Microsoft Remote Desktop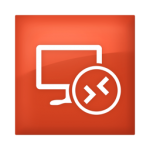 For over a year now, Microsoft provides a free application called Microsoft Remote Desktop to access a computer (usually running Windows) through RDP from a Mac or iOS or Android device. This version should replace another free application provided by Microsoft: Remote Desktop Connection Client for Mac. If I remember well, the latter had taken his time to fully manage Mac keyboards in a foreign language. It looks the same for this new App: this problem does not seem a priority. Indeed, for now this app assumes you are using a PC keyboard on your Mac.
As Microsoft Remote Deskto is a promising product (in particular, it supports RemoteApp from a Mac, xfreerdp being a little disappointing on this point), I thought it deserved a little search. I finally found two different methods to overcome the problem, one looking more usable than the other.